(Multi-) Select
This section allows you to insert a predefined drop down selection in your document.

(Multi-) select options
See also Changing the layout of document section.
In the dropdown options you can select which drop down options to display and also
how many items can be selected.
if the user can create new entries
the items in the drop down should be sorted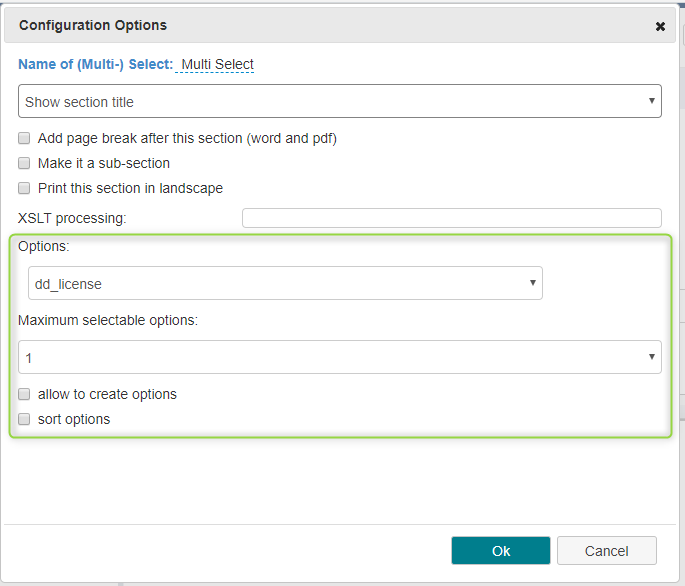 You first need to configure a
dropdown list of options
in the server administration, then add the Multi-Select section in your document by selecting the appropriate drop down.