Table of Contents
Adds a table of content section to word / PDF documents. The table of content will include 
the section names (this can be disabled for each section) as heading 1
rich text headings (as heading 2, 3....)
items from item lists as heading 2, 3... (this needs to be enabled in each section in which items are listed, e.g. for up/down traces, list of items, list of item references, items derived from)

By default the numbering of sections is automatically added by Matrix. This can be turned of in the global document options.
Options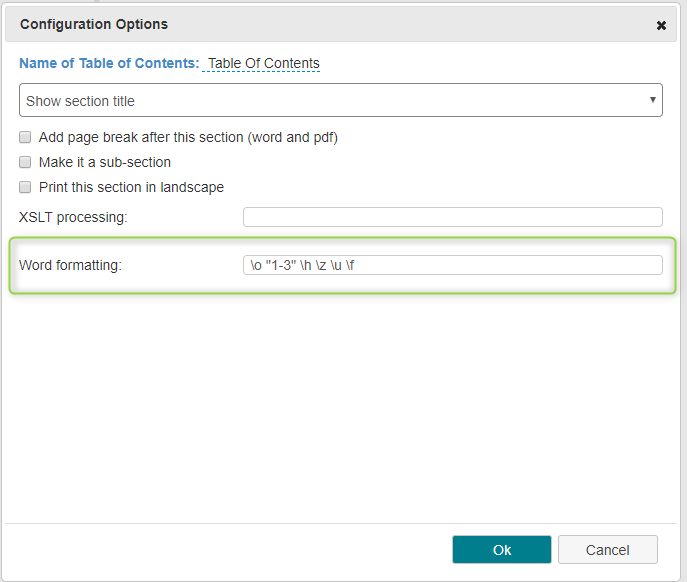 Word formatting allows to add word formatting rules (see Microsoft office documentation).
In order to see item references in the table of content the options \f must be added to the word formatting.
See also Changing the layout of document section.